Dairy-Free Fudge (That Honestly Tastes like Real Fudge!)
I cannot tell you how many dairy-free fudge recipes I have tried, that have turned into a soupy, grainy mess. Having spent my entire childhood able to eat my grandma's delicious fudge (with dairy), it was crushing when I realized that her fudge was something else my allergies and sensitivities were taking away. Since then, I have tried numerous fudge recipes that claim to keep the consistency, and taste just the same as fudge made with dairy.
This year, I decided to stop trying recipes that I had found online, and instead experiment until I made it right. I am SO happy to say that I now have the perfect fudge recipe – that everyone was able to enjoy over the holidays.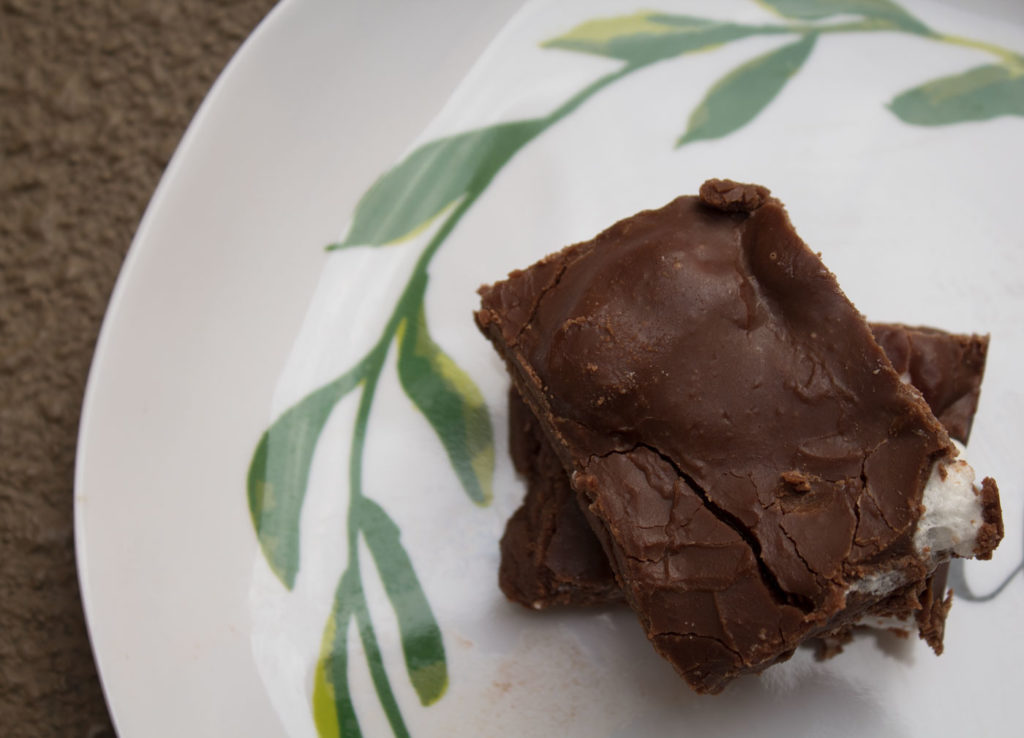 The key ingredient to this recipe is the evaporated coconut milk, which I found at my local Sprouts Market. I had actually asked my hubby to run to the store to pick up coconut cream for another recipe, and he mistakingly picked this up. After a little argument, to which I owed him a big apology (sorry again, love!), I realized this can might actually come in handy…and now here we are 🙂
For the other dairy-free ingredients, I used my favorite semi-sweet chocolate chips from Trader Joe's (which happen to be dairy-free), along with Earth Balance Buttery Spread (original) as the substitute for butter.
I could tell when I was pouring the fudge out into the pan that it was already beginning to harden, and would not stay as a sloppy mush.
I recommend putting the fudge in the fridge for about an hour, so it can cool and set.
Marshmallows are (of course) optional – but this is how my grandma makes her fudge, and it is the only way I will eat it!
---

Dairy-Free Fudge (Dairy-free, Nut-free, Egg-free)
Ingredients
1 cup non-dairy butter
18 oz. semi-sweet chocolate chips
2 tsp. vanilla
4 1/2 cups sugar
1 12.2 oz. can evaporated coconut milk
1 cup mini marshmallows
Instructions
1
Line a cookie sheet with parchment paper. Set aside.
2
Place butter, chocolate chips, and vanilla in large bowl. Set aside.
3
Place sugar and evaporated coconut milk in heavy pan. Bring to boil and keep at a rolling boil for 12 to 15 minutes. Stir constantly.
4
Quickly poor sugar and evaporated coconut milk into mixture in large bowl. Mix thoroughly. Add mini marshmallows if desired.
5
Pour and spread on lined cookie sheet. Refrigerate to set and cool for at least 1 hour.
6
Once cooled and set – slice and enjoy!
Caitlin Reiter